Discovery session  targets one specific category in the following order: clothes, books, papers/documents, miscellaneous (komono)* including kitchen and bathroom, and sentimental objects. Read more here why following the order is important for achieving permanent tidying goals.
*komono is a Japanese word for small things/items and covers all the different subcategories in your home that are not clothes, books, documents, or sentimental items. The kitchen and bathroom are among the two bigger subcategories in the komono category.  
The first step of the initial discovery session will be to discuss your goals for your home as a whole and also for the chosen category you want to work with. Jovana will take inventory of your current situation and belongings and help you establish your objectives. Read more about the method`s six basic rules here. 
After these crucial steps, we will start to apply the method and philosophy in the first category – your clothes (or another category if you have already been through one or several previous categories and finished the discarding process on your own). We will gather all the elements from the chosen category, determine which ones you want to keep and which ones are to be discarded. We will end the session by discussing/setting up the best possible storage solution for the elements you have decided to keep.
Depending on the course of this initial session, it is possible that – for example – your shoes, jackets, handbags, and/or underwear are left to do as homework. Do not worry, by the end of the session you will understand the principles you will then apply to your homework. If you end up having some homework, Jovana will be available for you by email or messenger to support your tidying through the whole category. As sessions tend to last for up to 5 hours, homework might not be needed, but this is very individual. 
Whether you will sell, donate, or dispose your unwanted clothes or objects will be discussed both before and during the session.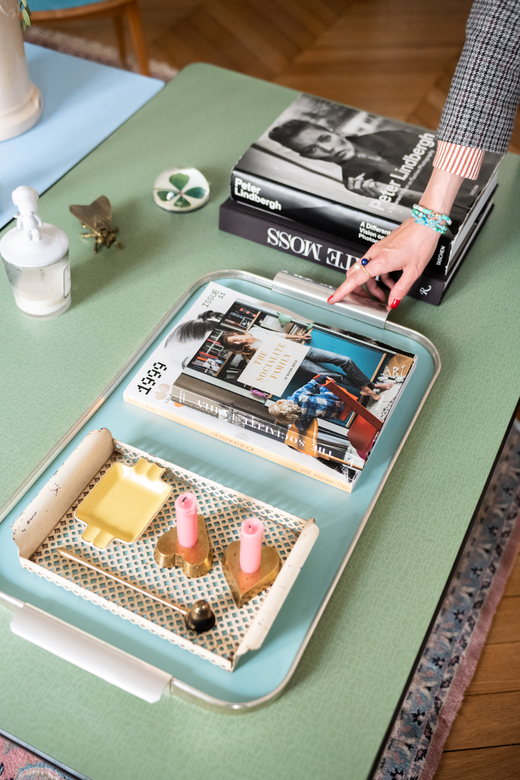 A Discovery Session includes: 
Up to 5 hours of hands-on decluttering with Jovana, a Konmari Consultant in training

Decision-making guidance and support

Full training in folding clothes according to

The KonMari Method™

(if clothes are the category of your choice)

Recommendations and implementation of storage and organization solutions that best suit your space and your needs. 

Establishment of a system for the particular category across your home

Recommendations and implementation of changes in habit and lifestyle

Interior design recommendations 

Tips and recommendations on where and how to sell or donate your discarded belongings*
*as per today, Jovana is not able to offer removing of your discarded items from your home, but will gladly help you gather them in one spot and prepare for pick up. This excludes heavy furniture or similar.
Additional sessions
Do you feel like your home needs more care than only dealing with one category, and also want more support and faster visible results? Both before and after your initial Discovery session, you are free to book as many sessions as you want and which are necessary for you to reach your decluttering and organizing goals. It is not to hide that regular meetings and working across multiple categories has the biggest impact on how fast and effective you can achieve a significant transformation in your home and changes in your life. Regularity and frequency are the keywords, as well as the support of a professional during the entire process. The number of sessions necessary to finalize your tidying festival is individual and depends on several factors such as:
The size of your home and the volume of items to be addressed;

The number of categories you want to commit to;

Your pace in determining what 'sparks joy

™

';

Your preparation before each session;

Your willingness to continue to work independently following our session(s).
INVESTMENT: NOK 3.750 (eks. mva) for up to 5 hours (1 session) of hands-on decluttering and organizing
Additional hours
A KonMari™ Tidying Session can last up to five hours. If our time together exceeds this duration in one session, then you will be charged NOK 650 (eks. MVA) for each additional hour, up to 3 hours (exceeding 3 additional hours is to be charged as additional full session up to 5 hours) Additional hours can only be purchased in conjunction with an ongoing Discovery Session.
*travel costs apply if you reside more than 30 km outside Oslo. See the "Good To Know" section for travel fees.
For more information about payments and our policy, please see Terms&Conditions.